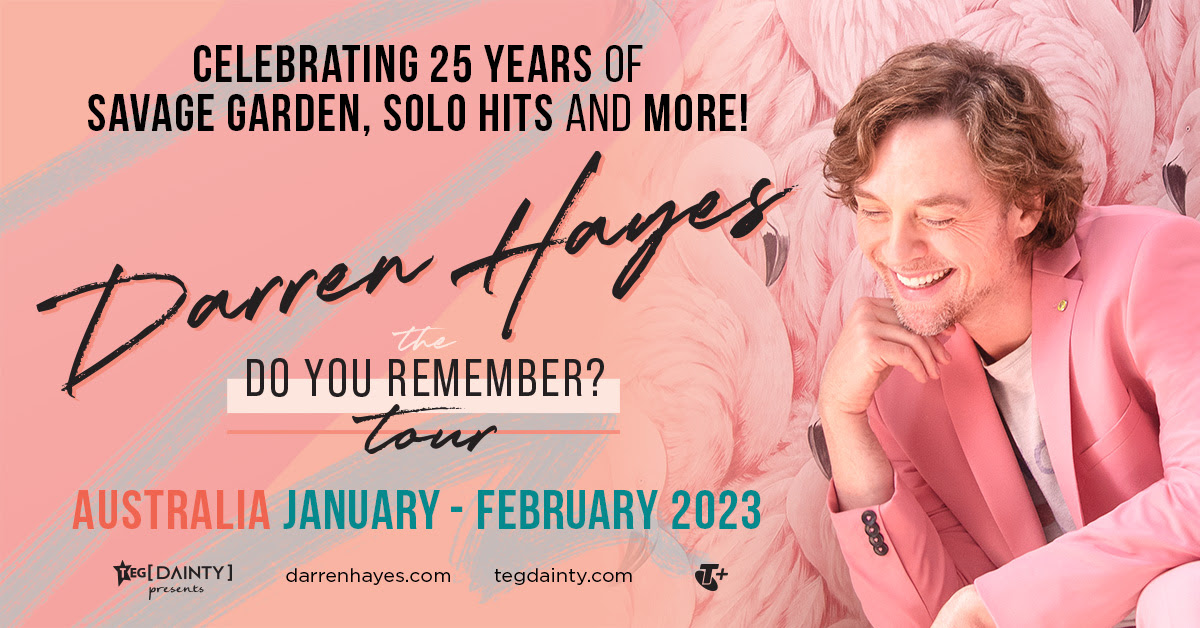 Darren Hayes, one of the greatest singer-songwriter/performers this country has ever produced, will return to Australian stages for the first time in over a decade with his
'Do You Remember?' Tour — 25 Years of Savage Garden, Solo Hits And More!
See Darren perform a mix of classic fan favourites & new solo material and celebrate the 25th anniversary of Savage Garden's chart-topping, debut album.
Article continues after this ad
Advertisement
"Whether you bought the first Savage Garden album on cassette or you're a diehard fan of my solo work, I want to offer an escape.

Come to remember, come to forget, come to fall in love." – Darren Hayes
It's hard to forget fan favourites like this "Truly, Madly, Deeply".
Or the sweet chica cherry cola from "I Want You"
The tickets for the shows go on sale Friday with Darren releasing this information on Instagram.
Article continues after this ad
Advertisement
How to Get Your Tickets
Telstra Plus member pre-sale* begins Friday 4 March at 11 am (local time)
at www.telstra.com/music
General Public tickets go on sale Thursday 10 March at 10 am (local time) at www.ticketek.com.au
For more information click here
Article continues after this ad
Advertisement