Krampus: A Terrifying Germanic Yule Monster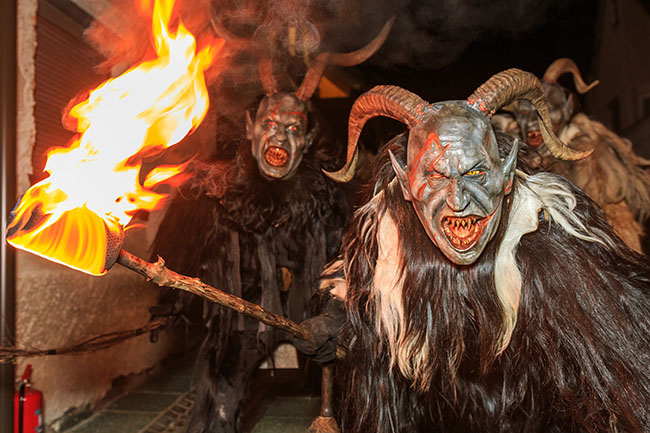 The holiday season is a time of magic, joy, and celebration. It's also the perfect opportunity to spook your friends with stories about Krampus!
Yes, beware, Christmas isn't all jingle bells and kisses under the mistletoe... especially for naughty kids!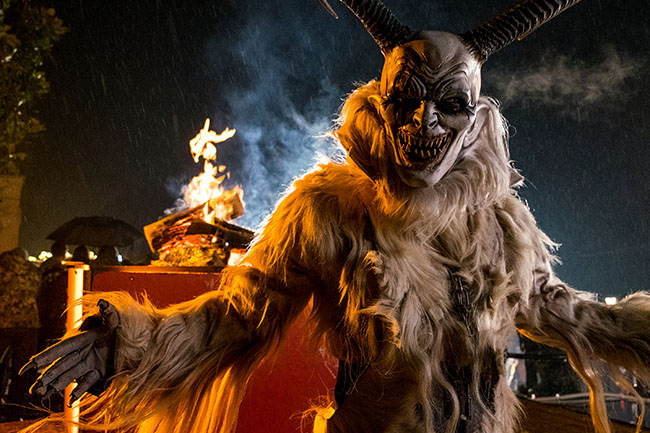 Who is Krampus?
This beast-like creature has been terrifying people in Europe for centuries by chasing naughty children around with sticks (or other objects). He's described as having long goat legs and horns on his head; he hops around like a demon or devil while hitting kids over the head.
Although Saint Nicholas may bring gifts to good boys and girls, ancient folklore tells us that Krampus emerges during Yule season to scare all of the naughty ones!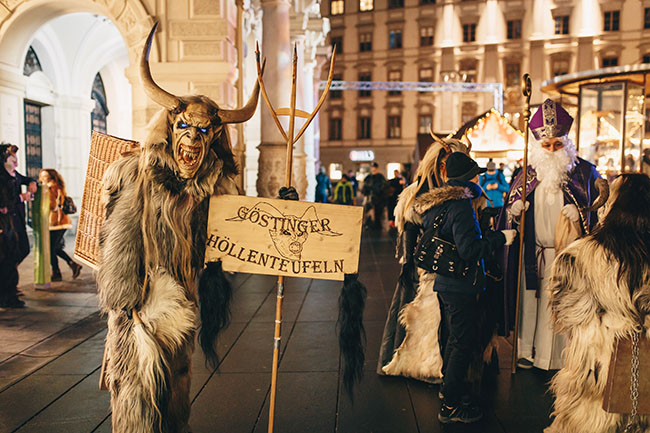 Where is Krampus celebrated?
The Krampus festival, called Krampus Night or Krampusnacht, takes place annually on the evening of December 5th across Europe - primarily Austria and Germany - and goes on until breakfast time, making for a fun night of tricks, treats & terror!
And let me introduce Krampus..... pic.twitter.com/tBHpEo479c

— torblue (@torblue1) December 4, 2021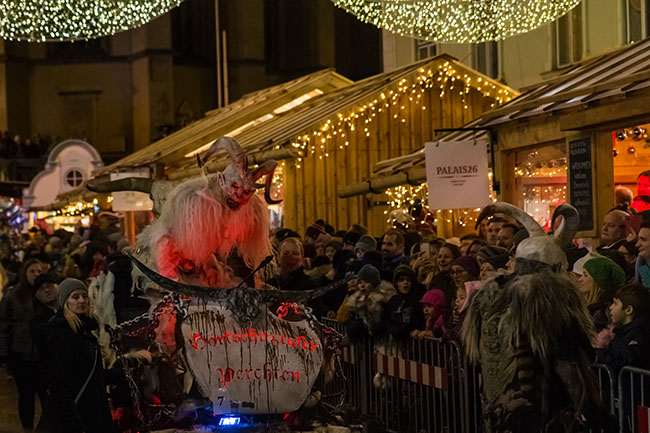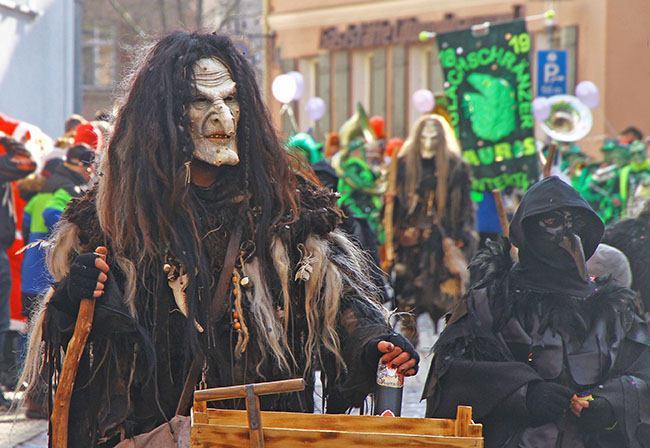 How did this festival originate?
Krampus originates from the Alpine region of Europe, where he's widely celebrated up to this day.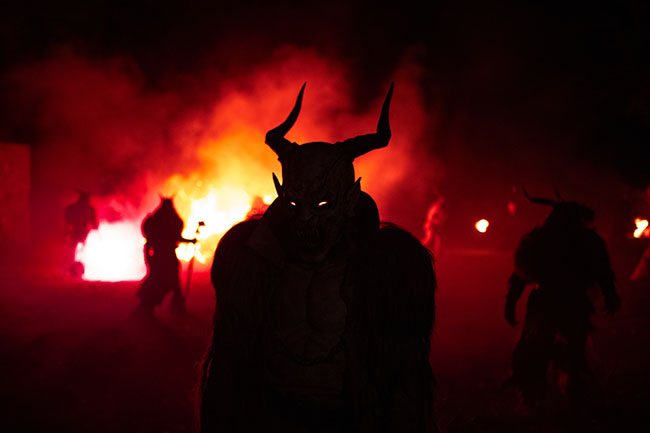 How is Krampus associated with Santa?
Saint Nicholas is tied to Krampus in some areas because Saint Nicholas was mistaken for him on December 6th. As a result, Saint Nicolas rides on a white horse and wakes up children while Krampus chases after the naughty kids with his sticks and other objects.
While Krampus is most often associated with Christmas in many parts of Europe, it's actually historically celebrated before pre-Germanic Pagan traditions took place more than two millennia ago.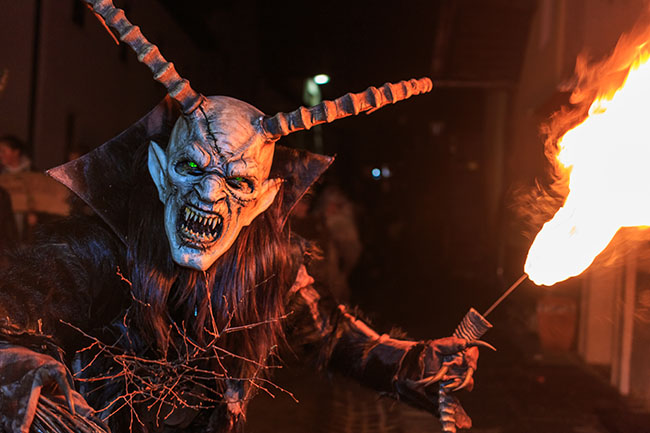 Watch the Krampus movie!
Of course, such a legendary creature needs a movie, and we're thrilled that Krampus was made in 2015 for our anti-Christmas viewing pleasure! And it's actually pretty good! The horror/comedy starring Adam Scott and Toni Colette is about a man who is so frustrated with his dysfunctional family at Christmas that he summons the demon Krampus to punish them all. Oops, better be kind to your family this Christmas!
HOW TO WATCH: Buy or rent it on Google Play, Fetch, YouTube or Apple
Images: Shutterstock.com