Run Don't Walk Macca's 30 Days 30 Deals Kicks Off Sunday With 50c Cheeseburgers!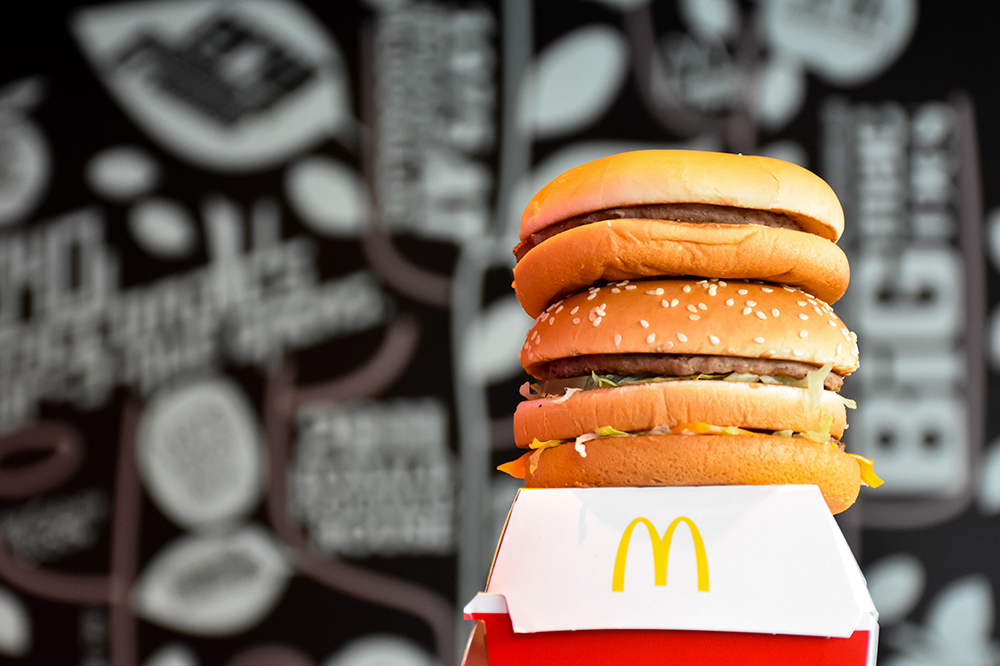 Oh dear please don't tell my waistline what's about to happen to it, but Macca's are selling cheeseburgers for a low low price of 50 cents on Sunday!
That's right for a gold coin you will be able to feast on not one but two Cheeseburgers.
The promotion is part of the annual 30 Days 30 Deals at Macca's, all you have to do is download and order through the mymacca's app.
For the whole month of November, McDonald's will be offering some of its most popular menu items at crazy prices!
"Every day throughout November we'll be serving up a new deal on the most iconic products on our menu," Jo Feeney, Marketing Director at McDonald's Australia said.
According to The Daily Mail other deals will include $2 Big Mac, $1 McFlurry, $2 McChicken, $2 Double Cheeseburger and $1.50 Sundae.
But the catch is they are only available from the App, all you have to do is select the deal in the app and head instore to collect.
Here is the full breakdown of 30 Days 30 Deals
November 1: $0.50 Cheeseburger
November 2: $1 McFlurry
November 3: $2 Big Mac
November 4: $1 Large Fries
November 5: $2 McChicken
November 6: $4 Small Cheeseburger Meal + Cheeseburger
November 7: 2 Small Quarter Pounder Meals for $8
November 8: $7 Mates Share Pack – 18 Nuggets + 2 Large Fries
November 9: $1.50 Large Sundae
November 10: $2 Double Cheeseburger
November 11: $1.50 Large Thickshake
November 12: $2 Frozen Coke & Cheeseburger
November 13: 2 Small McChicken Meals for $8
November 14: $1 Donut Balls
November 15: $5 Small Cheeseburger Meal + Cheeseburger
November 16: $2 Chicken McBites 10 Pack + Small Fries
November 17: $1.50 Large Thickshake
November 18: $1 Cheeseburger
November 19: 2 Hash Browns for $2
November 20: $7 Mates Share Pack – 18 Nuggets + 2 Large Fries
November 21: 2 Small Big Mac Meals for $8
November 22: $4 Small Cheeseburger Meal + Cheeseburger
November 23: $1.50 Large Sundae
November 24: $3 Big Mac
November 25: $1 Large Fries
November 26: $2 6 Nuggets
November 27: $5 Small Big McChicken Meal + Cheeseburger
November 28: $2 Small Quarter Pounder Meals for $9
November 29: $5 Small Big Mac Meal + Cheeseburger
November 30: $1.50 McFlurry
Image Credit Patcharaporn Puttipon 636/Shutterstock.com